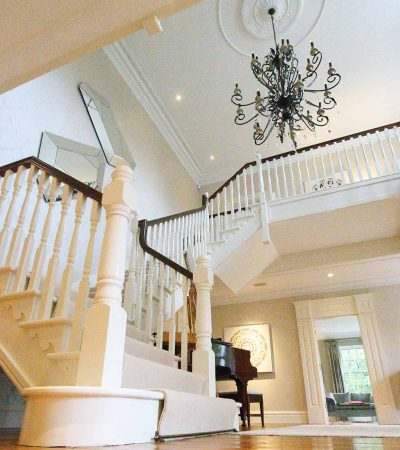 Your Cloaie House Experience
Welcome to Cloaie House Boutique B&B. From arrival to departure, we want you to feel at home every step of the way. We therefore pride ourselves on our hospitality.
This means that whether you need us to cater to a specific dietary requirement, provide office space or just advice, you only need ask. If what you're after is a peaceful retreat with minimal interference, we can arrange that too.
Throughout your stay, our home is yours. Your comfort and enjoyment are therefore our top priority.
Here's what else you can expect.
Your arrival
Check-in is from 3pm onwards, on arrival you'll be personally welcomed by your hosts who will check you in to your room followed by a guided tour of the house and garden. You will then be invited to join the family for tea and coffee, homemade cakes and biscuits. 
Breakfast* will be served between 7:30am – 10:30am. 
*Please place your orders the night before.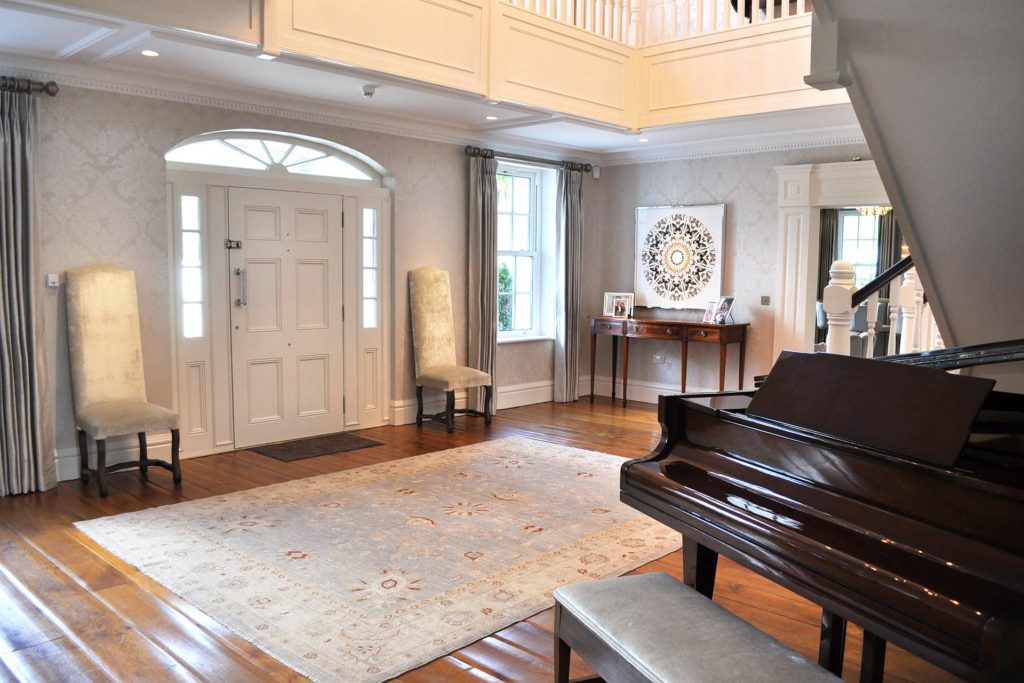 Your departure
Checkout time is 11am unless a later checkout has been arranged. We are happy to accommodate your luggage for the day if your travel is in the late afternoon or evening and you wish to spend a last day exploring the Isle of Man. 
The Art Deco Bar
Our fabulous Art Deco inspired bar with scalloped armchairs, velvet barstools and soft lighting, gives you space to unwind. Here, you can feel part of the family or just enjoy a drink, switch on the TV and relax.
The bar is also our proudest addition to our home. It has been designed to make you feel completely at ease throughout your stay.
Whilst soft drinks are included, we are not a licenced establishment and therefore cannot supply alcohol, however, you are very welcome to bring your own and avail of the wonderful facilities that the bar has to offer. 
The Drawing Room
Opposite the bar and across a spacious lobby, is the drawing room. With bespoke soft furnishings, this welcoming space is perfect if you're looking for somewhere secluded to relax.
The Snug
The Snug offers a comfortable place to feel completely at home. Designed to flow seamlessly from the kitchen and orangery areas, it also features a wide-screen Flat Screen TV.
The Kitchen
This open-plan space is where your hosts will create your delicious home-cooked breakfast each morning. Please note, the kitchen is not available for general use. However, there are tea and coffee making facilities and free snacks in the Games Room. Home cooked evening meals can also be pre-arranged.
Dining Room & Orangery 
The Dining Room and Orangery are a spacious and luxurious extension to the main kitchen work area. Creating flow and connection around the main living spaces, they are light, stylish and comfortable. In addition to this, they offer easy access to the garden.
The Games Room
Up on the second floor you'll find the Games Room. This is fantastically equipped and contains a pool table, a state-of-the-art retro games machine and an extra wide flat screen TV. The room also features a large, comfortable seating area, tea and coffee making facilities, soft drinks and plenty of complimentary snacks.
The Office
If you're in need of a little work privacy, the office is available on a booking system via your hosts. This private space features a flat screen TV, high speed internet and enjoys garden views.
Garage
If motorbikes or walking are your thing, we've a garage available for your convenience. This leads directly into the main house and features a drying area for biking leathers and other wet gear. 
Garden and parking facilities
Cloaie House offers ample parking – all free of charge. Our large and secluded garden is also there for your enjoyment. Outside seating is available to the rear of the property and there is plenty of space for either privacy or mingling.